THIS IS WHAT WE'RE ALL ABOUT!
WE ARE GOODHOPE BAGS!
WELCOME AND THANK YOU FOR STOPPING BY!
We, at GoodHope Bags, are proud to share the many products included in this website. Beginning with a manufacturing facility in Taiwan, Goodhope Bags has designed, manufactured and sold high quality promotional products since 1975. Today, we anticipate customers' needs with our One Source philosophy. Whether choosing unique, innovative products from our vast, onsite inventory or importing that product directly from our overseas, wholly owned, manufacturing facility - Goodhope Bags can provide the ideal solution at competitive prices. Please take a moment to scroll through the many products available and let our experienced customer service and design teams help you create and personalize that special item that will satisfy your customer's needs.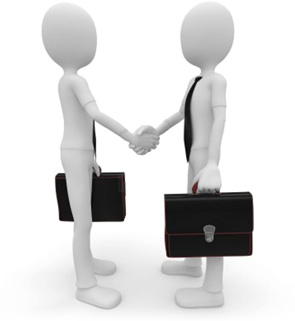 WHY CHOOSE GOODHOPE BAGS?
Goodhope Bags offers a wide range of products for every style and price point. Choose an item (from over a thousand products) and we will imprint, embroider or deboss it with logos or designs. Let our dedicated sales representatives surprise you with different merchandise options well within your budget. Our talented and professional art team can design logos and artwork that will satisfy the most demanding client. And our hard working, highly efficient, shipping dept. will deliver it ON TIME.
IS IT POSSIBLE TO BE TOO CREATIVE? WE DON'T THINK SO!
CREATIVITY
Combine years of design experience, the latest technology, an advanced production facility, and a vast assortment of materials and accessories, with the desire to bring ideas to life and you'll understand how creative we can be.
WHY YOU SHOULD PUT YOUR CONFIDENCE IN OUR PRODUCTS
CONFIDENCE
At Goodhope Bags we hold ourselves to a higher standard. From conception to delivery each item is designed and produced in factories and facilities that exceed the strictest industry standards and guidelines. We are committed to lawfully, humanely, ethically and environmentally designing and producing products and operating our company.
WHAT IS ONE SOURCE?
ONE SOURCE OF GOODHOPE
The One Source program was designed to facilitate production and delivery of custom products manufactured overseas at a competitive price. For over 30 years Goodhope Bags has designed, manufactured and delivered over a million products from its wholly owned, overseas production facility.
OTHER IMPORTANT REASONS TO PUT YOUR TRUST IN US.
OPPORTUNITY
Custom materials, unique hardware, innovative design features and endless decorative options give you the opportunity to create the perfect piece.
SAVINGS
Ordering in large quantities will reduce the unit price.
INDUSTRY STANDARDS
Our factories meet and exceed industry standards. Our products are Prop 65 compliant and our quality control teams ensure your product is everything you expect.